There are many surface treatments and finishes common to the mixing industry. The most common and popular include:
Surface Treatments

Polishing

Coatings
Surface Treatments
Surface treatments are performed on metals to achieve a certain quality that makes them compatible with the process to which they they are exposed. There are numerous treatments available for materials. In the mixing industry, the most common treatments are passivation and electropolishing. Passivation and electropolishing are commonly performed on pharmaceutical mixers, shafts, and impellers.
Passivation
Passivation is a process that removes excess or "free" iron from the surface of stainless steel. In the case of mixers, many components are welded, machined, sand blasted, and/or mechanically polished. Passivation removes the free iron that is left on the surface by these operations.
The Passivation process begins by cleaning the stainless component. After the part is thoroughly cleaned, it is immersed in a hot bath of nitric or citric acid for a period of a couple hours. What results is an ultra-thin layer of chrome oxidation on the metal that acts as a protective coating. Nitric acid passivation typically yields better results.
Polishing
Polishing the surfaces of a mixer's wetted parts is done to promote clean-ability and to reduce contamination from unwanted components or bacterial growth. Although most commonly done for the food and pharmaceutical industries, polishing is also utilized on applications that require thorough cleaning to reduce contamination. Polishing of mixer parts is typically done by first performing a mechanical polish, and then, in some cases, followed up by passivation or electropolishing.
Mechanical Polishing
Mechanical polishing is done by grinding irregular surfaces of the mixer wetted parts to achieve a smooth finish for clean-ability and sanitary operation. Coarse stones, grinding wheels, and grinding belts are used to grind off welds and to remove porosity. Successively finer abrasives are used until the desired result is achieved. In the case of super fine finishes, flannel wheels are used with rouge compound to "buff" the part. Some customers do not allow the use of rouge type compounds, as they sometimes contain animal fats.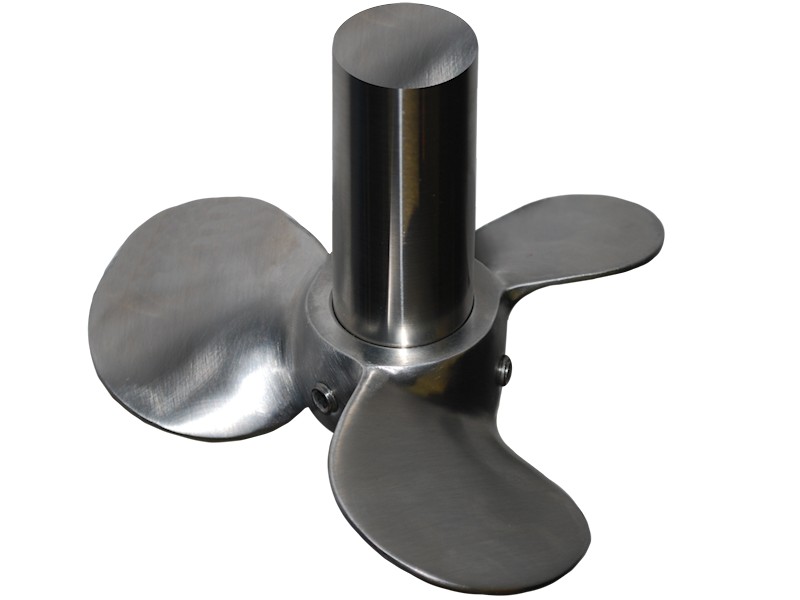 ElectroPolishing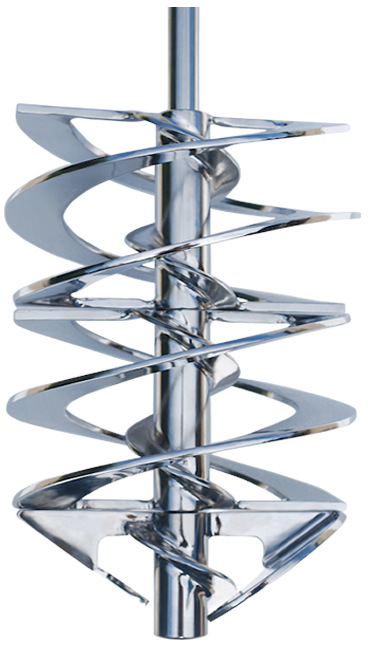 Electropolishing is done by soaking a part in an electrolytic chemical bath with anodes. Electropolishing serves two purposes. The first accomplishes the same as passivation. A chrome oxide skin is formed on the surface of the metal that acts as a corrosion-resistant layer. Free iron is also removed (just like passivation). The second benefit is that it polishes the surface of the metal. The electrical current knocks the "high spots" off of the metal and improves the quality of the finish. In some cases electropolishing can take a part that is initially finished to 15Ra micro-inches and improve the surface quality to 8Ra micro-inches.
Coatings
Depending on the application, sometimes an additional coating is applied to the surface of the mixer's wetted parts. Coatings are typically applied for corrosion resistance, abrasion resistance, or for easy cleaning. There are many options to choose from depending on process requirements and budget.